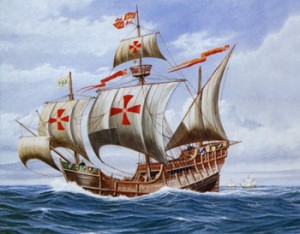 2015 Columbus Day Parade
Sunday, October 11, 2015
Steps Off at 1 PM
Town of East Haven
Participate or Come Join us!
Additional events for 2015:
Kick-Off Parade Celebration Party
Sunday, July 12, 2015, 1 PM at the East Haven Italian American Club, (formally Weeping Willows),  509 Laurel Street, East Haven, CT. Entertainment and Raffle Prizes. Food and Refreshments. $25.00 Advance Ticket, $30.00 at the door.
For tickets call Joanne 203-469-2927 or Paul 203-488-7571
Also available at East Haven Mayor's Office.
Summer Concert

Neapolitan Night, Sunday, August 23, 2015
7pm in the East Haven Town Green
Cultural Event
Details to follow
Pasta Dinner
Saturday, September 5, 2015
Sponsored by the Squires of Our Lady of Pompeii Church.
Walking Tour
Saturday, September 19, 2015
Meet at 1pm in front of the Christopher Columbus Statue in Wooster Park, Chapel St., New Haven. Two gentlemen from the New Haven Trust Foundation will tour the Architectural and Historic sites of Wooster Square. Refreshments to follow.
Columbus Day Committee Annual Heritage Dinner,
Thursday, October 8, 2015, 6 – 10 PM,
Anthony' Oceanview,
450 Lighthouse Road, New Haven, CT
Details to Follow
Wreath Ceremony
Saturday, October 10, 2015
Blessing of the donated wreaths at 11am in St. Michael's Church and then a procession to the Columbus Statue in Wooster Park. Wreaths are then places at the Christopher Columbus Statue.