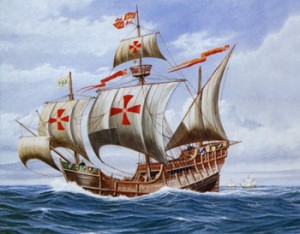 2014 EVENTS
Annual Kick-Off Reception: 
Pizza & Reception Party
Wednesday, June 4,2014,
6 – 9 PM at St.
Theresa's Church Hall
555 Middletown Avenue, North Haven, CT
Tickets are $25.00 in advance and $30.00 at the door.
Annual Concert: "Music Under the Stars"
Tuesday, August 5, 2014,
North Haven Green, 7 PM
Walking Tour: A Guided Walking Tour of Wooster Square, sponsored by the Columbus Day Committee, is scheduled for Saturday, September 20, 2014 at 1 PM.  Meet in front of the Christopher Columbus Statue in Wooster Square Park on Chapel St.  New Haven. The Tour is guided by Mr. Christopher Wigren of the New HavenPreservation Trust and assisted by Mr. Robert Grzywacz.  Visitors get to see the neighborhood's architectural gems and historical sites.
Refreshments following the tour. Tour is free and open to the public.
Cultural Event: The Cultural Event will be a Library presentation on Thursday,September 25, 2014, at 7 PM  in the North Haven Memorial Library, 17 Elm Street.  The Speaker, Mr. Theodore Stockman, will speak about "Our Italian Brick Makers."
2014 Heritage Dinner:
Presented by the
COLUMBUS DAY COMMITTEE OF
GREATER NEW HAVEN
Hors  D'oeuvres
Surf & Turf Dinner
OPEN BAR
At Anthony's Oceanview
New Haven, CT
Wednesday, October 8, 2014
Cocktail Hour 6:00-7:00 pm
Dinner 7:00 pm
$50.00 per Person
Columbus Day Heritage Dinner Form 2014
Wreath Ceremony:  The Blessing of the Wreaths takes place at 11 am in St. Michael's Church, October 11, 2014.   Following the Blessing, a procession proceeds to the Columbus Statue at the Wooster Park, Chapel St., New Haven.  There is a Ceremony on placing the Wreaths at the Statue. Follow the Ceremony, there is a Reception.  The Wreaths are donated by the different clubs, organizations and societies representing their  respect for the Patron Christopher Columbus.
Parade:
Sunday, October 12, 2014,
steps off at 1 PM in the Town of North Haven, CT