September 9-10, 2017
2 Day Italian Festival "Carnival without rides"
Saturday 12-7pm and Sunday 12-6pm. Entertainment and food.
Italian/American Club, 85 Chase Lane
September 16, 2017 1pm
Guided Walking Tour of Wooster Square
Sponsored by the Columbus Day Committee, visitors get to see the neighborhood's architectural gems and historical sites. Tour is free and open to the public.
September 28, 2017 6-8pm

October 5, 2017 6pm
Heritage Dinner
Anthony's Ocean View in New Haven. 6-7pm Hot & Cold Hors D' Oeuvres, Dinner to follow. Tickets $55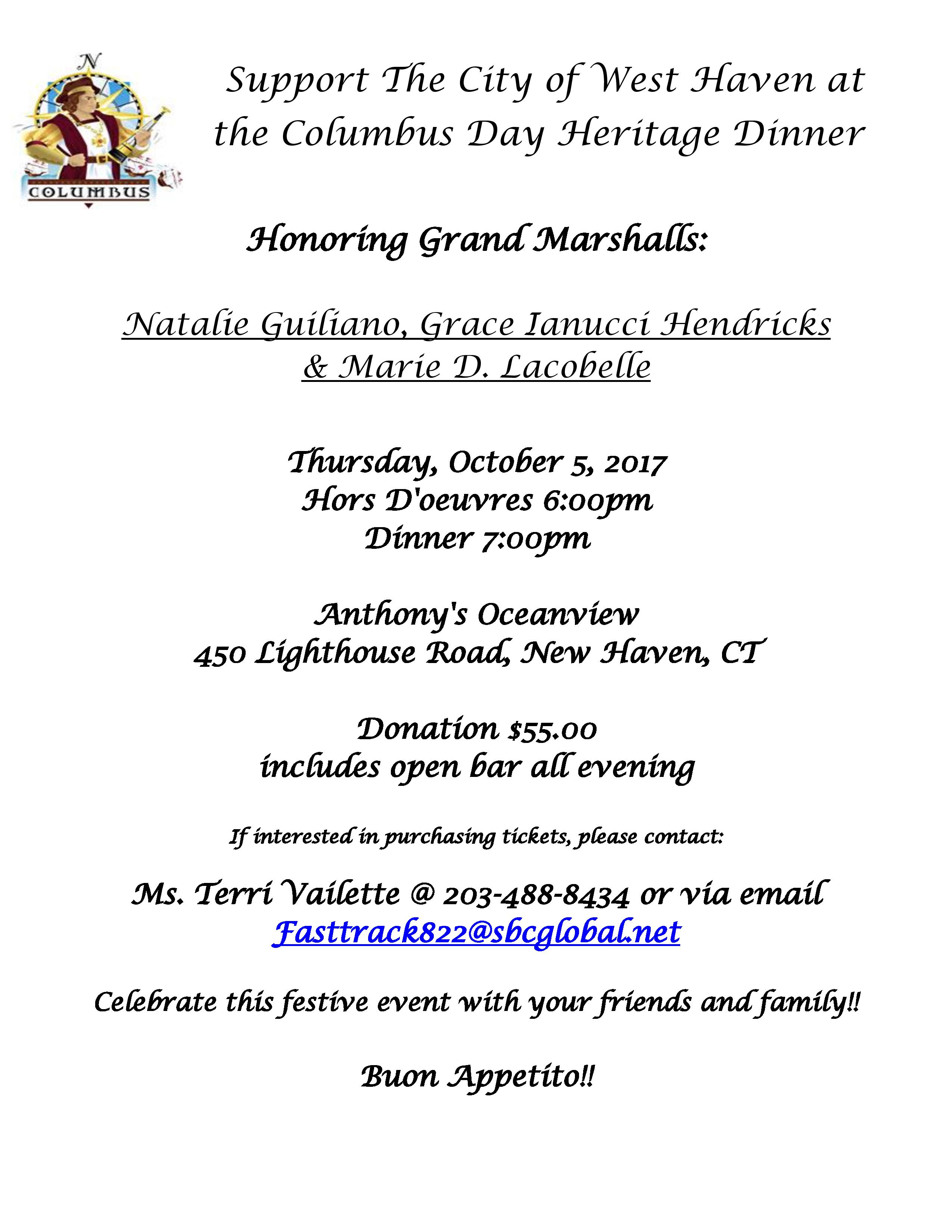 October 7, 2017 11am
Wreath Ceremony
Church of St. Michaels, Wooster Square New Haven
October 8, 2017 1pm
COLUMBUS DAY PARADE
City of West Haven, CT