Cultural Event
September 29th from 2:00-4:00pm
Branford IA Club – 40 Hamre Lane, Branford
Italian Culture Lecture – "Immigrants that came to Branford" presenter: Jane Bouley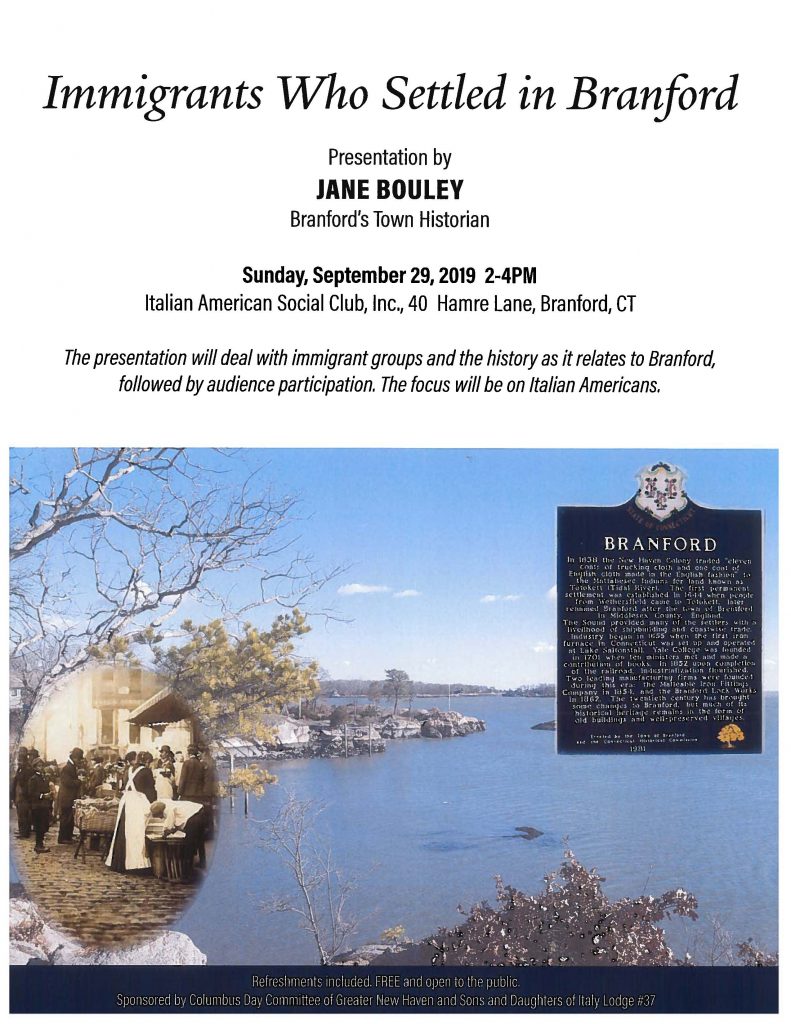 Heritage Dinner

Thursday, October 10th
Anthony's Oceanview - 450 Lighthouse Road, New Haven, CT
6-10pm New Haven - $55 per person.
Hors D'Oeuvres- 6-7pm, sit down dinner 7pm
Honoring Grand Marshalls Betty Ann Cacace Donegan  & Vincent Giordano
Donation $55.00 Includes open bar all evening
If interested in purchasing tickets, please contact:
Ms. Terri Vailette @ 203-488-8434 or via email
Fasttrack822@sbcglobal.net
 Celebrate this festive event with your friends and family!! Buon Appetito!!
Heritage Dinner Ticket Order Form
Wreath Ceremony
Saturday, October 12th
Church of St. Michael's / Wooster Park – 11am – noon, light
refreshments served after ceremony
Columbus Day Parade
Sunday, October 13th , Town of Branford. Celebrating Branford's 375 th Birthday
1:30 Kick-off!